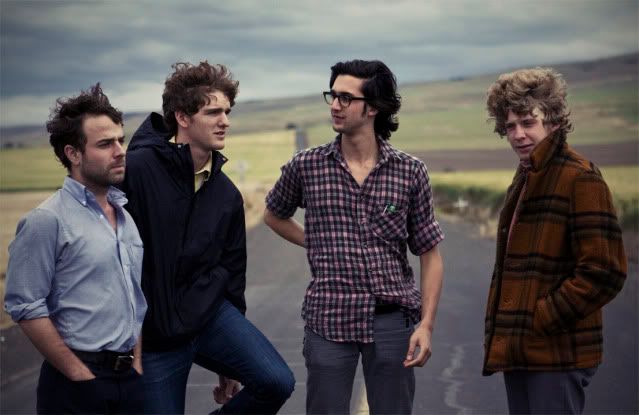 Sorry I've been away for a little while.  Unfortunately, I didn't spend my absence combing the internet for brand new bands for you guys, but here's one of my favorite new(-ish) songs from a band that should turn some heads in the near future.  Dawes' first album, North Hills, came out in June 2009 on one of my favorite labels, ATO Records.  ATO was founded by Dave Matthews and currently features John Butler Trio, My Morning Jacket, Widespread Panic and Ben Kweller, among others.
"When My Time Comes" is an impressively profound song and has a video to match.  Lead singer Taylor Goldsmith's voice is friendly enough to make you want to tune in to his philosophical ramblings, and you'll be glad you did.  The music isn't anything special – if you can stand Mumford and Sons you'll be all set – but this is the increasingly rare kind of song where that doesn't really matter.  The first few verses are pretty grim, but in the last line of the song Goldsmith reaches a redemption that befits a narrative much longer than the song's five minutes.
Dawes' second album is due out sometime in 2011 and I can't wait.  I don't think I've ever done this in a post before, but here's a link to the lyrics for "When My Time Comes". Enjoy, and call me out if you think I got the meaning of the song all wrong.